<![if !vml]><![endif]>
ΜΗΤΕ 1041Κ112Κ2792201
PENSION CASTELLO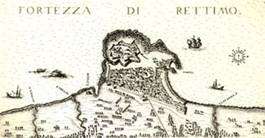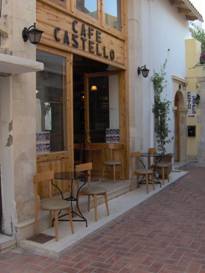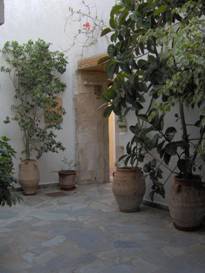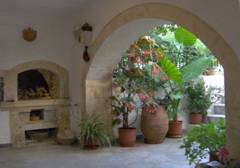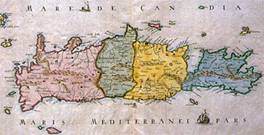 Castello
- Holiday Accommodations
· Castello is a 16th century renovated town house located at Karaoli & Dimitriou Square, between
the Cathedral and Arcadiou Street, which is the main street of Rethymnon Old Town.
· Situated in a quiet location, Castello is a family run 8 room guesthouse in the centre of Rethymnon
old town, near all tourist amenities (shops, restaurants, bars) and the beach
· Guests can start their day with breakfast in the hotel café or in the garden before enjoying the local
attractions. During the day guests can also have a drink and light snacks in the bar area.
· They all include fridge, air-conditioning and ensuite facilities. They also have private balconies or direct
access to the garden.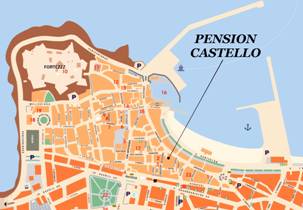 Local points of interest
· Tourist Shops: 50 metres
· Restaurants: 50 metres
· Tourist Information Centre:100 metres
· Beach: 100 metres
· Taxi station: 150 metres
· Parking: 150 metres
· Rethymnon Port 200 metres
· Post Office: 200 metres
· Museum: 250 metres
· Fortezza Castle: 250 metres
· Bus station: 600 metres
<![if !vml]>

<![endif]>
Castello – Amenities
Guesthouse Amenities
· Bar / Lounge
· Courtyard and Garden
· Television in Bar/ Lounge
· Telephone (at information office)
· Continental Breakfast
Room Amenities
· Refrigerator
· Private shower room
· Balcony
· Air Conditioning
· Housekeeping
· Television
· Safebox
Castello - Useful Information
Room Tariffs / Rates
· Double bedded room: Euros per room
· Twin bedded room: Euros per room
· Single bedded room: Euros per room
· Three bedded room: Euros per room
*All above prices include accommodation
and continental breakfast
Policies
· Check in Time: 13.00pm
· Check out Time: 11.00am
· Breakfast is served daily between 08.30am and 11.00am
· The information office in Castello is open daily between
08.00am and 23.00pm.
Reservations
Please contact Castello by post, telephone, fax,
email or in person stating
· your full name
· your contact details, e.g. address, telephone, fax, email
· your arrival date and time
· the number of days you wish to stay and
· the type of room you wish to book.
Contact Details

· Castello
10 Karaoli & Dimitriou Square
74100 Rethymno
Crete Greece
Telephone: 0030 28310 23570
Fax: 0030 28310 50281
Email: castelo2@otenet.gr